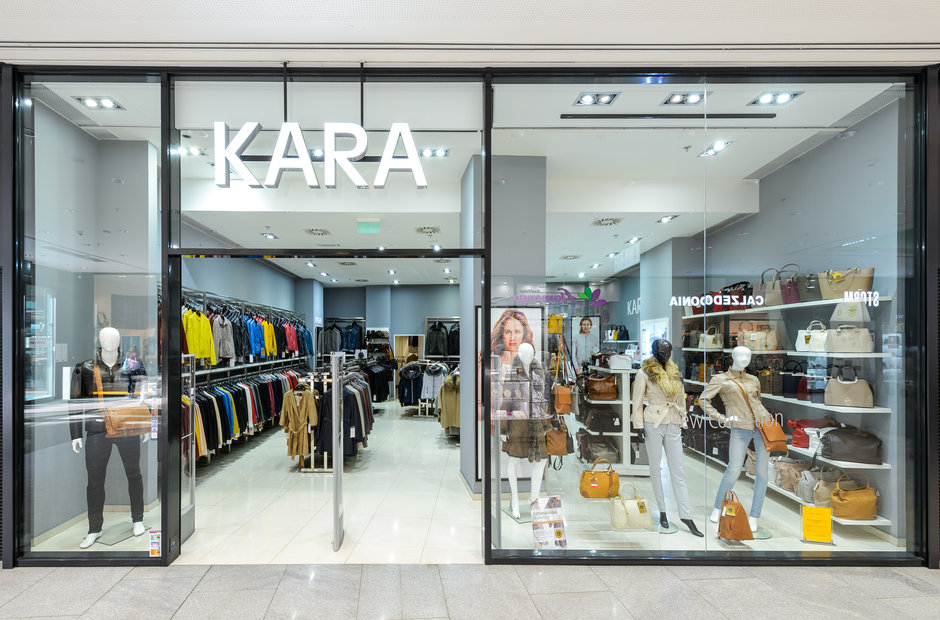 Today open
mo–fr 8:00–21:00
sa–su 9:00–21:00
Information about the shop
KARA focuses on manufacture and sale of lady's and men's clothing made from real leather and fur, leather personal items and accessories. The traditional brand KARA offers classic and the newest trends items, always with emphasis on detail and the premium quality of the used materials.
It carries on the time-tested, honest leather-making craft and offers timeless, precisely executed products, which are affordable to everyone. KARA is convinced that leather is such a unique material, that everyone should have it in their wardrobe. Its irreplaceability for making clothing and accessories is based chiefly on its natural character.
KARA understands leather perfectly and provides unrivalled services. It has its own cleaning facility and offers storage and post-warranty repair services. Staff at all our branches are capable of advising customers on their choice of product and subsequent care. Regular customers can also take advantage of the benefits of the loyalty club.
You can find KARA branches in the Czech Republic and in Slovakia and you can also purchase items on the e-shop at www.kara.cz.